About Us
---
Our Story
With a 100-year-old legacy, we are an undisputed industry leader in packaging solutions both rigid and flex, focused on providing innovative, custom solutions for many of our customers. Our humble beginnings taught us dedication, commitment, and hard work.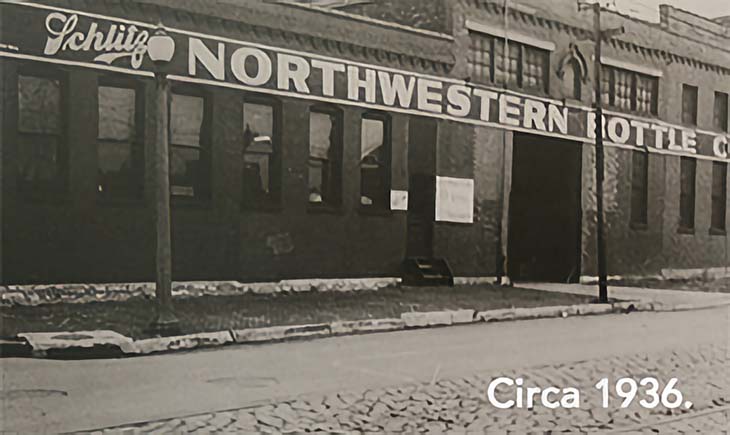 Our packaging solutions provide creative plastic containers, glass containers and closures to our customers. Our head office operates out of a 40,000-square-foot headquarters in Woodbridge. We also operate out of a 70,000-square-foot facility in nearby Vaughan, Ont., a 15,000-square-foot location in St. John's, Newfoundland and a Montreal sales office with approximately 30,000 sq feet of 3PL warehousing.
Recent acquisition of decade old rigid packaging supply company RODA Packaging, has been another feather in our cap.
The real strength of our business comes from our people. Team members and customers alike inspire us to be creative so we can solve any challenges confidently. Through honest communication and top-notch customer service, we have built long-lasting relationships with our customers.
We provide solutions covering length and breadth of various industries namely Food and Beverage; Health and Beauty; Nutraceuticals; Industrial and Household; Pharmaceuticals. If there's an existing package or closure available virtually anywhere in the world, we can source and deliver it. We also make use of our in-house design team to provide customized packaging solutions. We have the ability to deliver your package with greater flexibility than most competitors. It is precisely this flexibility that keeps us growing and competing within the global marketplace. When you choose us, you can expect personal attention, creative thinking and attentive services.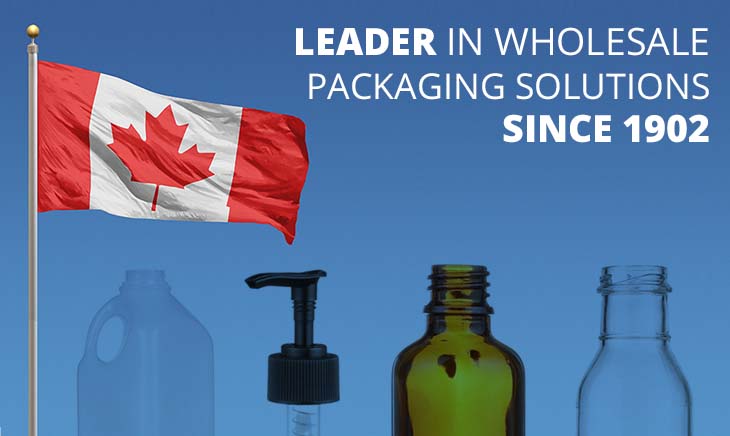 Born out of the need for an online marketplace for emerging businesses in Canada as well as the huge success of our US online e-commerce portal, Tricor Braun Canada created an online platform TricorBraun Canada in July 2021. It is an online wholesale marketplace designed to supply you with all the bottles, jars, cans, containers, pumps and closures that are needed to grow your business.
The tradition of open communication and unparalleled service will continue at TricorBraun Canada and we look forward to bringing a wealth of creative and innovative packaging options to you online, every single day and night. Our ultimate goal is to support you in your business ventures by supplying you with the ideal packaging solution, while always offering first-class service.
---
Our Values
Superior Quality Products
Our continuous strive to deliver our customers superior quality packaging drives us to continually ensure we maintain our premium standards and distribute only the highest quality products possible.
Cutting Edge Technology
We believe in bringing the latest and trending packaging solutions at affordable prices to all our customers.
Quick Turnaround Time
We ensure to have fast fulfillment and shipping of customer orders right out of our Toronto, Ontario warehouse, across Canada and Outside Canada.
Excellent Customer Service & Care
Customer satisfaction is our top priority. We are happy to answer any questions you may have about our products, packaging, or service. We ensure to leave no stone unturned when it comes to satisfying our customer needs.
No MOQ's for In-Stock Items
For any of our in-stock items there are no MOQ's (minimum order quantity) attached. You can buy them in the lowest saleable measure which in our case 1 box. We believe in addressing the needs of all our customers without restricting them with MOQ's on the in-stock items.
---
Our Commitment To You
When you shop at Tricor Braun Canada, we assure you 100% satisfaction in fast and safe shipping, superior customer service, premium quality packaging, no long lead times, and always wholesale pricing.
---
Stay Connected
141 New Huntington Road, Unit 3
Woodbridge, Ontario, Canada L4H 3R6
Toll Free: 1-800-565-6786
Email: info@tricorbraun.ca
Follow us on your favorite social channel